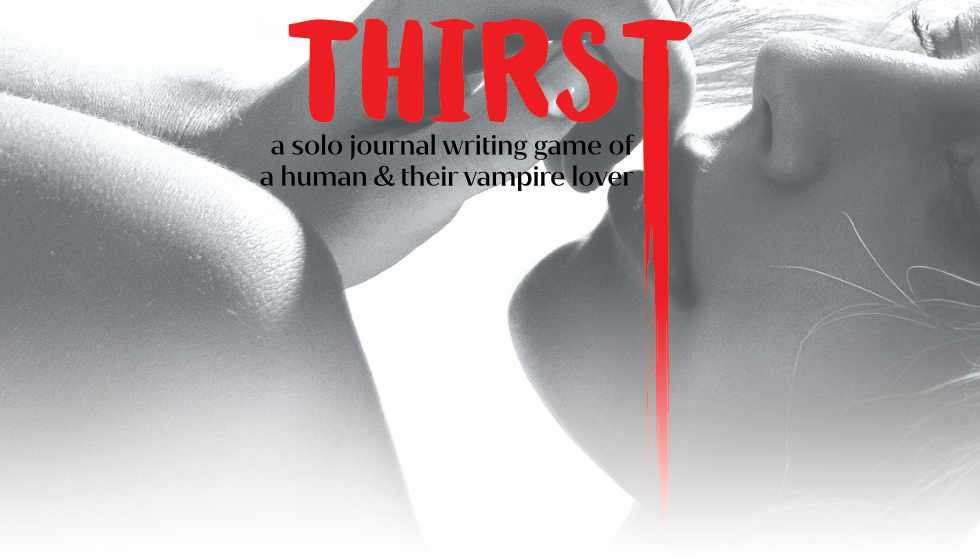 THIRST
THIRST is journal writing game for a single player on one side of a business card. You are a human with a vampire lover and tonight is the night they feed from you for the first time.
This game is inspired by my love of paranormal romance media, and is a companion game to HUNGER which was made for the Business Card Jam.
To play this game you will need paper, writing utensils, and a deck of cards.
Physical copies of THIRST are coming soon. Purchase this game at the suggested price of $3 to receive a single copy, with each additional copy being +$1. Prices include S&H.
Download
Click download now to get access to the following files:
THIRST_Cropmarks_v1.pdf
2 MB
THIRST_Printing_Instructions.txt
986 bytes