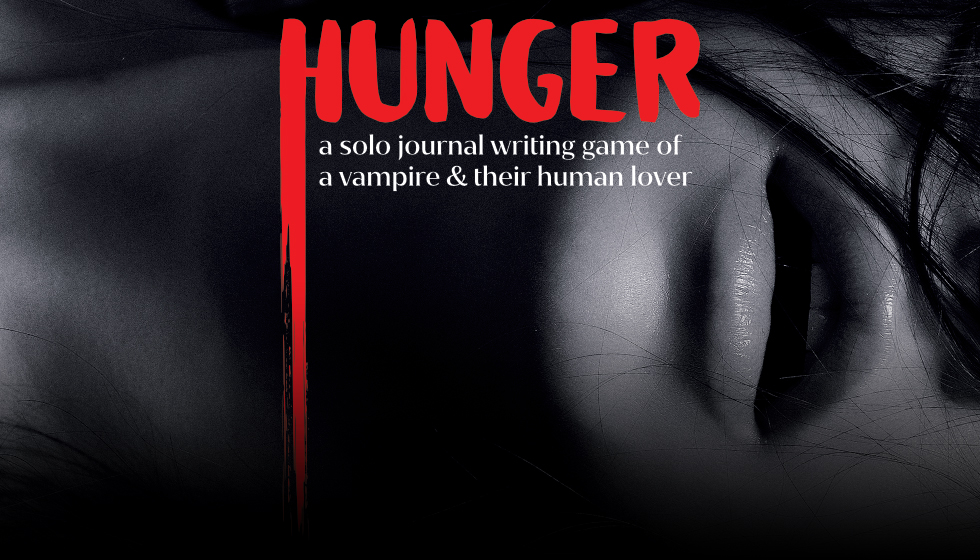 HUNGER
HUNGER is journal writing game for a single player on one side of a business card. You are a vampire with a human lover and tonight is the night you feed from them for the first time.
This game is inspired by my love of paranormal romance media, was made for the Business Card Jam, and is a companion game to THIRST.
To play this game you will need paper, writing utensils, and a deck of cards.
Physical copies of HUNGER are coming soon. Purchase this game at the suggested price of $3 to receive a single copy, with each additional copy being +$1. Prices include S&H.
Download
Click download now to get access to the following files:
HUNGER_Cropmarks_v2.pdf
928 kB
HUNGER_Printing_Instructions.txt
986 bytes
Comments
Log in with itch.io to leave a comment.
This is such a hot small game. I'm really enjoying the tension in whether or not to draw again. Mmmmmm...
I am ecstatic to hear that. Creating tension over whether to draw more cards or not is exactly what I was going for. <3
i LOVE this. the play on blackjack is brilliant. <3